4774 US 62
Millersburg, Ohio
Phone- 330-893-4041
Monday - Saturday
9am - 5pm

Closed on Sundays

Sunset Murphy Bed with Bookcases
All of our furniture is finished with a durable, catalyzed conversion varnish. The finish is waterproof, UV resistant, and can withstand heat up to 180 degrees Fahrenheit.
Protecting Against Scratches:
Cardboard boxes pick up grit from sidewalks or delivery trucks and are a common culprit for scratches on tabletops.
Avoid using furniture polish or pledge, abrasive cleaners, or harsh chemicals.

Cleaners We Recommend:
Dish Soap & Water
Vinegar & Water
Murphy's Oil Soap
Delivery / installation zones
Let us bring it to you!
Murphy Beds are large, heavy pieces that require assembly & installation must include attaching to the wall. We recommend hiring a contractor to install if you are outside of our installation zones.
The Weston style can be built to match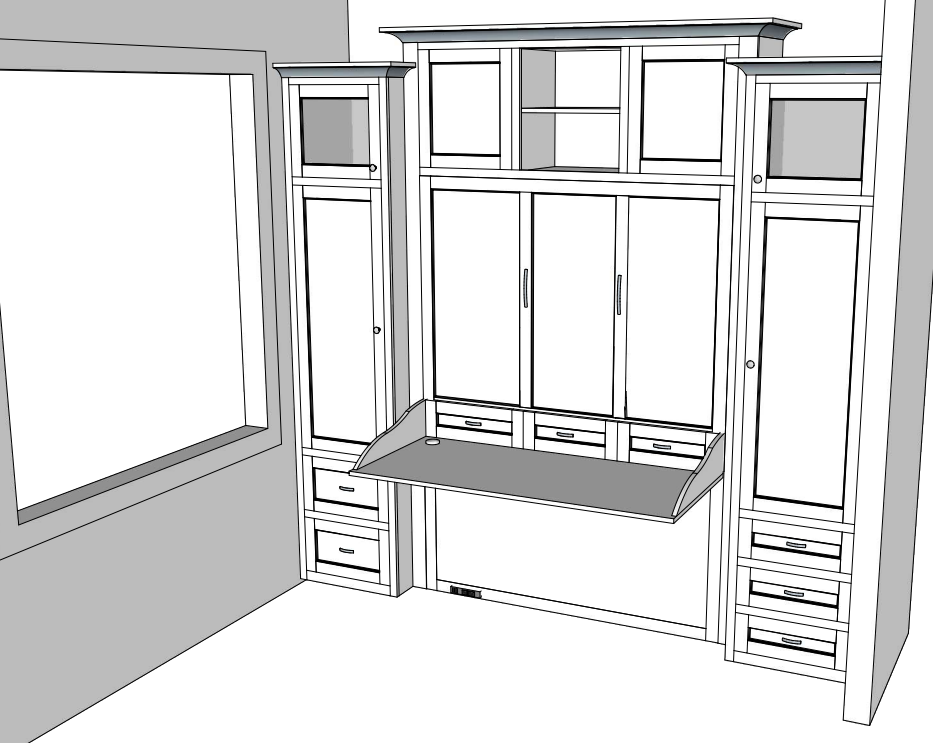 Custom Ideas
Built In Desk / Murphy Bed
Shown with a Full Size Bed in center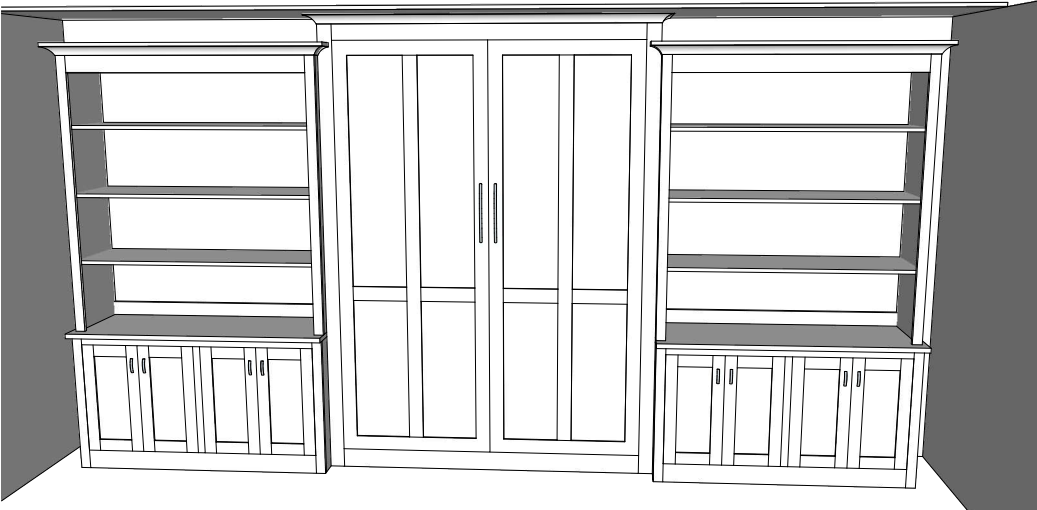 Custom Ideas
Wall to Wall Bookcase Murphy Bed
Shown with a Queen Size Bed in center of the unit
Contact us for a quote today!
4774 US 62
Berlin, Ohio
Monday - Saturday
9am-5pm
Closed on Sunday