4774 US 62
Millersburg, Ohio
Phone- 330-893-4041
Monday - Saturday
9am - 5pm

Closed on Sundays

Rustic Walnut Live Edge Slabs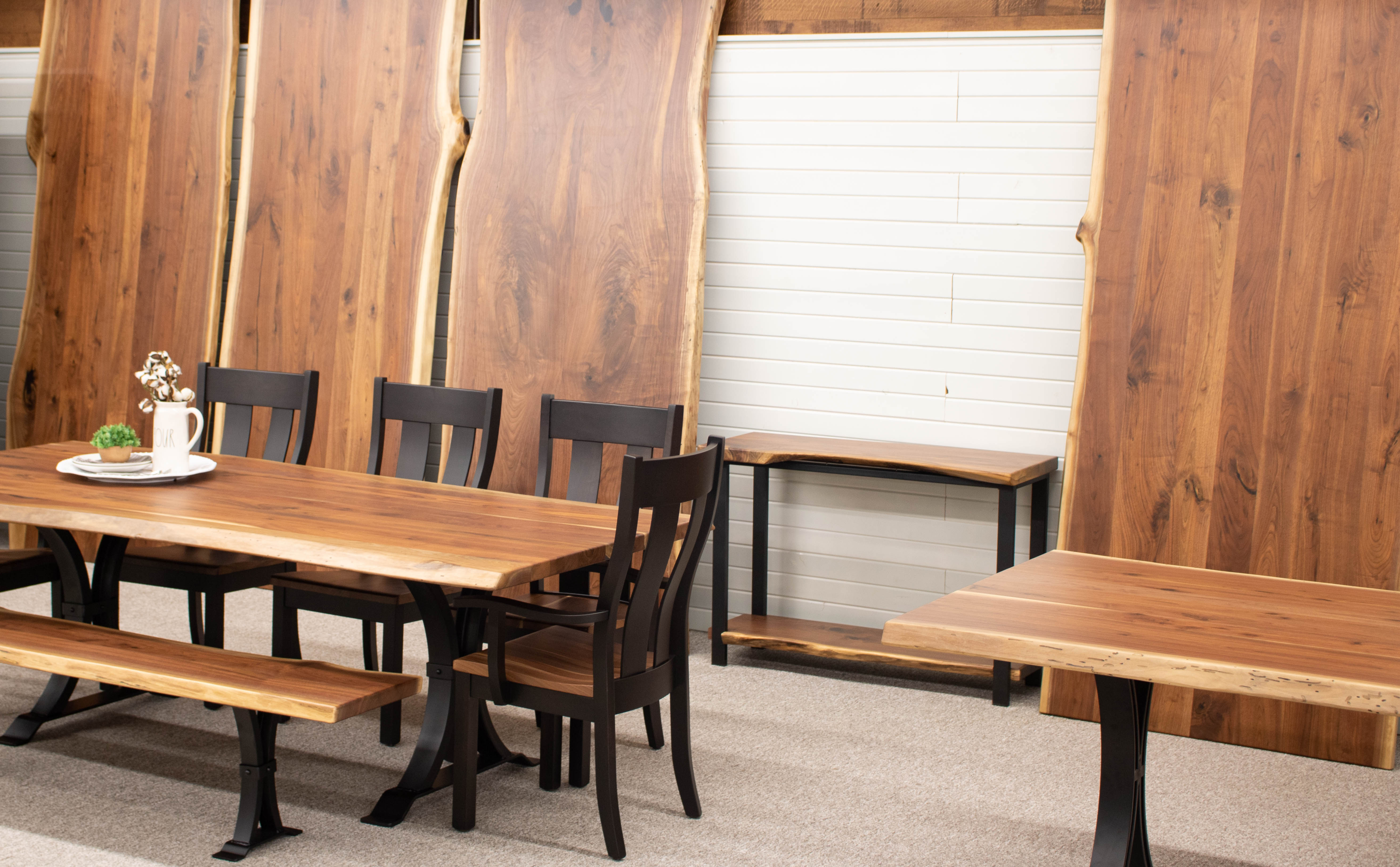 Currently On Display
The stock varies constantly due to availability of the slabs. We typically have 8-10 slabs in stock to choose from, ranging in size from 30"-48" wide x 60"-120" long. Any slab can be cut down lengthwise to fit your space.
Price Ranges
Large slabs typically range from $1,500 - $3,000 per slab, depending on the size, as well as if you choose a bookmatch or glue up style slab.
Metal Bases
We stock several styles of metal bases that we will attach to the slab that you choose. Bases are sold separately.
Matching Chairs in Stock
As well as smaller slabs that are perfect as benches, we also stock several chair styles to complete the set.
what are you looking for?
Let us help you find the perfect live edge slab.
Do you like lots of character? A stunning book match style? Dramatic live edge? Lots of black, filled knots? Lighter, sap streaks that add color variation? Let us know what you are looking for and we can send you pictures of our current stock.