The Benefits of Dining Tables With Leaves: What To Expect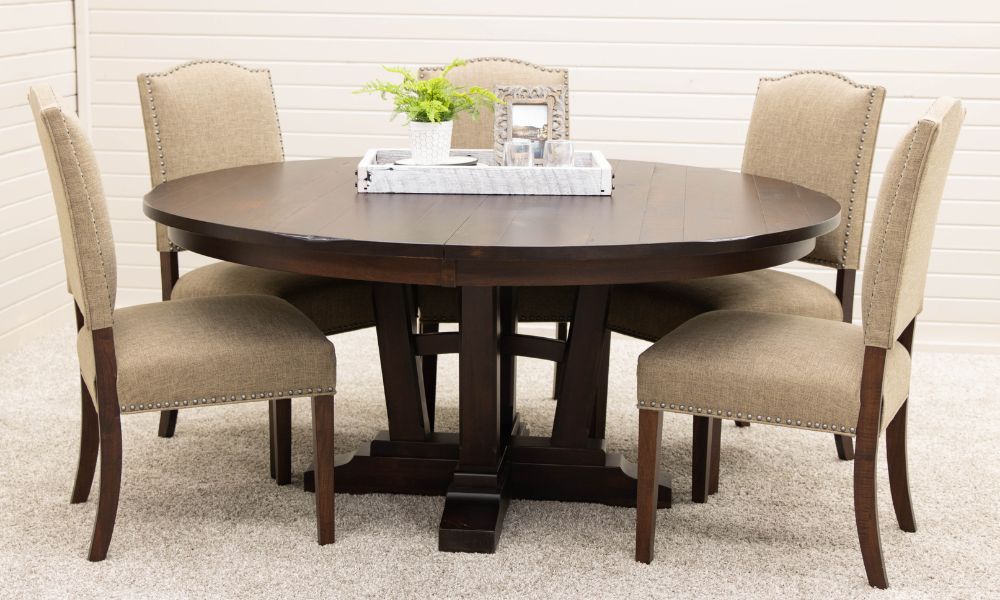 Dining tables with leaves have existed for centuries and for a good reason. Not only do they provide extra space for guests, but they also offer flexibility and convenience for everyday use.
If you're in the market for a new dining table, consider one with leaves for its various benefits. Here's what to expect from dining tables with leaves and why they might be the perfect addition to your home.
Increased Seating Capacity
One of the most significant benefits of dining tables with leaves is their ability to expand and provide additional seating. Whether you host large family gatherings or dinner parties, having more space for guests is always a good thing. With a leaf extension, you can accommodate more people at the dining table without investing in a second table or cramming everyone at a too-small table. With every 2–12" leaf you add, you will be able to add another person on each side of the table!
Flexibility and Convenience
Dining tables with leaves offer convenience on a day-to-day basis. You can adjust the table size to fit your needs, whether you're having a weekday dinner with your partner and kids or hosting a big holiday celebration.
Adding or removing leaves enables you to enjoy the perfect space for any occasion. This adaptability can also save space in your home, which is especially useful if you have limited square footage and only one table for eating and entertaining.
The general rule of thumb is any table 12" longer than it is wide will also be able to self-store the leaves underneath the top. For round or square tables, the leaf will be hinged and fold in half for storage. No more storing leaves under the bed! A 42"x72" table can store up to 4' worth of leaves underneath the top! We use a gear slide extension to make it easy for one person to add leaves.
Versatility in Design
Another benefit of dining tables with leaves is their versatility in design. You can find them in various styles and finishes, which means they can work well with any home décor. Choose an expandable dining table that fits your style, be it traditional or modern! Unlike other furniture pieces that are difficult to blend with existing décor, you can easily adjust dining tables with leaves to your surroundings.
Value for Your Money
While dining tables with leaves can be more expensive than other types, they offer greater value for your money. You'll save money in the long run by not having to purchase a larger table, and you'll enjoy the benefits of the table's flexibility. Because expandable tables are so versatile, you can enjoy your dining table for many years!
Perfect for Special Occasions
Finally, dining tables with leaves are ideal for special occasions. For example, having extra seating is invaluable for Thanksgiving dinner or birthday celebrations. Because you won't have to spend money on a new table, you can save up for other celebratory décor while enjoying the benefits of a spacious dining table.
Dining tables with leaves provide many benefits, making them perform for all occasions. At Dutch Craft Furniture, we offer beautiful Amish dining room furniture in Ohio that amplifies your interior design. Ask us about our handcrafted Amish furniture today!